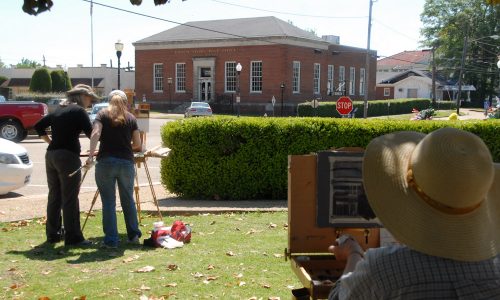 There are no events at this time.
EVENTS CALENDAR
Customer Appreciation Day will be on March 15, 2019. Food and drinks will be passed out to the shoppers of Pontotoc from 11:00 am-1:00 pm in downtown Pontotoc and on the Court Square.
The Annual Awards Banquet will be held in March of 2019 (date TBA). A dinner will be provided along with entertainment and awards. It is at 6:30 pm at the Off the Square Market. Attached is a form to vote for nominees for awards.
In April of 2019 (date TBA) there will be an Easter Egg Hunt for the children in Pontotoc. It will be held at 10:00 am at the Howard Stafford Park. It is free to participate. There will be food, prizes, and fun.
The Pontotoc Art Guild will host their Spring Gala in April of 2019 (date TBA). It will be held from 6:00 pm-9:00 pm at the Pontotoc Community House. Tickets can be purchased at the Pontotoc Chamber of Commerce. The cost is $25.00 per ticket.
Pontotoc Countywide Pep Rally will be in August of 2019 (date TBA) on the Square at 7:00 p.m. North, South, and City will have bands, cheerleaders, and football players on the square to share with the community the up coming football schedule. Booster Club will be set up to support their teams. Come support the Vikings, Cougar, and Warriors as they start the fall season. Call for info 662-489-5042.
Rebel/Bulldog Tailgate Cook-off & Spirit Display Competition will be in August of 2019 (date TBA). Aug on the square. Saturday will be filled with smoke and fans for the first cook-off and display competition between the Pontotoc County Rebels and Bulldogs as they get ready for the upcoming season. Entertainment and activities will be going on throughout the day on the square. Chamber/Main Street 662-489-5042.
Bodock Festival held on August 23rd and 24th, 2019. Activities and events will be run the same. Arts & Crafts,Flea Market Vendors, Food Vendors, Twilight Run, Bike Tour, Motorcycle Tour, Car Show, Kids' games, and Entertainment on center stage areas. Make your plans to attend the Weekend Festival and visit in Downtown Pontotoc. Info call Chamber/Main Street 662-489-5042. Click here for information and applications.
October & November our Autumn Walking Trail with famous scarecrows will grace the Pontotoc Downtown, Westtown, and By-pass area of Pontotoc. Come and see the whimsical creations. They'll put a smile on your face. Info 662-489-5042.
The Harvest Walk for the Kindergarteners and Pre-schools will be last Wed in October at 9:00am. Businesses will pass out candy and goodies to the children as they walk along the Main Street Sidewalks. Fun time for all. Call info Park & Rec 662-489-1882 or Chamber/Main Street 662-489-5042.
Veterans' Parade in November will be announced by the Veterans' Office. TBA
Christmas in Pontotoc will celebrate with a Holiday Open House on Sunday before Thanksgiving. Sunday Afternoon from 1-5 in Downtown, Westtown, and By- Pass Areas shops will be open to share their holiday goodies. This is a start of the holiday season and will get you in the given mood. Make you plans to visit for the day and get some wonderful bargains. 662-489-5042
Christmas in Pontotoc continues with Christmas Parades in five communities in Pontotoc County. 1st Saturday in December, Sherman 2:00 pm, Toccopola 5:30 pm, and Ecru 6:00pm, 1st Monday in December will be Pontotoc on Main Street 6:30pm, and Thaxton 1st Friday in December 6:00pm. Santa loves to visit Pontotoc. Chamber/Main Street 662-489-5042.
Rudolph Run 10 K is second Saturday in December (date TBA).